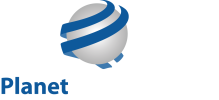 Transforming the workspace
Planet Data Solutions is a family run business operating throughout the North West and nationwide. We have been in the business of data network services and AV installation for over 15 years and we have earned a reputation for professionalism, attention to detail and outstanding service.
Structured Cabling

We are specialists in the installation of a wide range of networking infrastructure including Cat 5e, Cat 6, Cat 6a and wireless.

read more about our Structured Cabling service
Fibre Optic Cabling

We can provide a wide range of fibre optic solutions including multi-mode and single mode systems to meet your network demands.

read more about our Fibre Optic Cabling service
AV Installation

We are expert installers for a wide range of AV systems including Promethean and Smart interactive whiteboards.

read more about our AV Installation service