Structured Cabling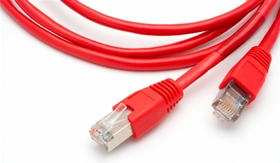 With over 15 years experience of structured wiring installations, our highly skilled individuals will design, install, commission and maintain your network infrastructure. We have worked on projects ranging from a single point installation right up to full building installations including copper/fibre backbone and voice cabling.
Cat 5e
Category 5e is a twisted pair, high signal integrity cable type and will support data transmission at speeds up to 100MHz. Our specialist team will install your Category 5e cabling to The Commercial Building Telecommunications Wiring Standard ANSI/TIA/EIA-568.
Cat 6
Category 6 is used to carry Ethernet 10Base-T, 100Base-TX, and 1000Base-T (Gigabit Ethernet). We are fully qualified installers of Category 6 to meet wiring standard ANSI/TIA-568-B.2-1.
Cat 6a
Category 6a is defined as cabling that operates at frequencies up to 500 MHz which is double the speed of Cat 6. Planet Data Solutions are Cat 6a specialists and will install your system to meet wiring standards ISO/IEC 11801 2nd Ed.
Wireless Solutions
We can design, install, commission and maintain a wireless network that will meet your needs for a reliable and secure system. The installation will meet IEEE 802.11a/b/g/n standards and will offer you speeds of up to 300Mbps. Our team of installers are trained and qualified to install a wide variety of wireless equipment including Extricom, Aruba and D-Link Systems.